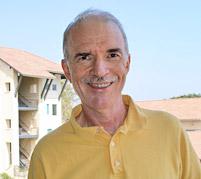 Professor
Social and Political Theory Sociology of the Modern Middle East and Iran
Office Hours
:
M 3:00-4:00pm & T 4:00-5:00pm
Office Location
:
Social Sciences and Media Studies Bldg 3131
Education
:
PhD, City University of New York Graduate Center
Bio
:
Kevin B. Anderson is a Professor of Sociology at University of California, Santa Barbara, with courtesy appointments in Political Science and Feminist Studies. He has written or edited nine books and forty articles or chapters in social and political theory, concentrating on Marx, Hegel, Marxist humanism, the Frankfurt School, Foucault, the Orientalism debate, and critical criminological theory. Writing from a dialectical and humanist perspective, he has concentrated on the Marxist, Critical Theory, post-structuralist, and post-colonial traditions and on the intersections of class, race, gender, and sexuality with social theory. His writings have been translated into Chinese, Czech, French, German, Italian, Japanese, Korean, Persian, Portuguese, Spanish, and Turkish. Currently, he is a participant in the Marx-Engels Gesamtausgabe, an international project to publish the whole of the writings of Marx and Engels, for which he is helping to edit a volume on non-Western and precapitalist societies and gender. He is also working, with Janet Afary, on a study of democracy, constitutionalism, and Islam in Iran. He has been awarded an American Council of Learned Societies Fellowship (1996-97), the International Erich Fromm Prize (with Richard Quinney, 2000), a National Endowment for the Humanities Collaborative Research Grant (2001-7), the Latifeh Yarshater Award for the Best Book in Iranian Women's Studies (with Janet Afary, 2006), and the Paul Sweezy Book Award from the Marxist Section of the American Sociological Association (2011). Within the American Sociological Association, he has served terms as Chair of the Section on Marxist Sociology, as a Council Member of the Sections on Theory and on the History of Sociology, and as a member of the W. E. B. Du Bois Career of Distinguished Scholarship Award Selection Committee.